BarreAsana
resumes Wed Sept 13th
Wednesdays & Fridays
11:00a (50 minute class)
5 classes/$59

Traditional Barre workout + Interval Power Yoga = BarreAsana! Exclusively at Lotus Studio!
Such a great combo and amazing workout! 50 minute class makes it easy to take on your lunch hour! First class $10 for locals. Open to everyone. Come check it out! Taught by certified Barre Fitness, Yoga and Dance instructor Carrie Konyha
---
Hatha Yoga Foundations for Beginners
resumes Thurs Sept 14. Start Now!
9a, till 10:30am
5 classes/$59

Learn, practice and develop a solid foundation in the fundamentals of Hatha Yoga. Each class  includes instruction in Pranayama (yogic breathing), Asana (yoga poses) and Meditation with a focus on correct Alignment.
Everyone welcome. Preregistration Required. $59/5 classes. each class is 1.5hrs.
Class instructed by Lotus Studio owner Carrie Konyha. Carrie has been practicing yoga since 1994 and teaching yoga since 2000. She is a yoga alliance registered instructor (E-RYT200) and is a registered Yoga Alliance Continuing Education Provider (YACEP). In 2018 Carrie will be offering 200hr Yoga Teacher Trainings at Lotus Studio.
---
Ecstatic Dance
Sun Sept 10th
12p-1:30p
$15
Embody the Elements
Move thru the Chakras
Connect to Earth Spirit Wisdom
Lightly Guided by Gwen Payne 2nd Sundays & Amalia Camateros last Sundays
contact Gwen Payne with Questions
---
Treasures of Egypt Trunk Show
Sat Sept 23rd
10a-3p
FREE ADMISSION

Come check out our unique Fall 2017 Collection of treasures hand selected in Cairo Egypt. This Trunk show features limited addition and one of a kind, hand crafted bedouin sterling silver jewelry, hand made bedouin shoulder bags, wood and shell jewelry from the North Coast of Egypt, intoxicating essential oils,  clothing, bellydance costumes, accessories and more.
---
Shamanic Breathwork w Live sound healing
Sat Sept 23rd
6-8p
$20 preregister or cash at the door

A profoundly transformative shamanic healing therapy using ancient breathwork techniques that activate alignment with your deepest and most expansive self as it facilitates healing thru the energetic release of trauma in the body. This session is accompanied by the healing vibrations of crystal and Tibetan singing bowls, gongs, drums and more all played live to assist in moving thru physical and energetic blockages.
Facilitated by Shamanic Breathwork Facilitators Carrie Konyha and Valerie Irons.
Valerie "Sanjali" Irons is an artist, sound alchemist and kirtan wallah living in Sedona, AZ. As a sound healer, she is immersed in the world of sacred sound. She offers private sessions – "Soundwave Journeys" – using her Soundwave Bed™, as well as group sound healing journeys and Shamanic Breathwork sessions. She is dedicated to divine healing through the arts. Inspired by divine love, she is deeply grateful.  www.valerieirons.com   www.sanjali.net 
Carrie Konyha is an integrative healing practitioner, professional psychic empath and spiritual guide who began her own journey of spiritual exploration as a young child. As a devotee of Divine will, She dedicated to supporting the awakening of consciousness as she is divinely guided.  As a certified yoga instructor and yoga alliance continuing education provider, Carrie has been teaching in the realms of healing, spiritual awakening, meditation and mindfulness for nearly 25 years.
---
Ecstatic Dance
Sun Sept 24th
12p-1:30p
$15
Embody the Elements
Move thru the Chakras
Connect to Earth Spirit Wisdom
Lightly Guided by Gwen Payne 2nd Sundays & Amalia Camateros last Sundays
contact Gwen Payne with Questions
---
Solar Spectrum Sound Therapy Certification Course
Saturday Sept 30th,
12pm – 6pm
$225
This certification course encompasses training in  Vibro-Acoustic Therapy, Brainwave Entrainment, Chromatherapy, Aromatherapy, and use of crystal combinations and orgone transducers.
Facilitated by certified sound engineer. Dameon Keller. Dameon is also professional multi-instrumentalist, music producer, certified Reiki practitioner, certified Tuning Fork Therapist, and published author.
Students who complete the course will receive certification in the system, accredited by the American Council of Holistic Healers and the World Metaphysical Association.
$250, $125 to hold your seat with remainder due 1 month before event, or pre-pay $225, to dameonkeller@gmail.com For more info, https://www.facebook.com/events/1902774116658676/

---
Chad Wilkins Concert
Sun Oct 15th
7-9p
$20

Mystic Minstrel, Chad Wilkins, is an American/Australian singer-songwriter bringing heart-songs that reveal a better way for a generation in transitional times on our planet! From his lively, progressive grooves, to his deeply prayerful chants, spanning many genres, Chad's rootsy folk anthems carry themes of love, gratitude, risk, honour, and pure vibrant LIFE(!) – giving voice to our cry for spiritual transformation, harmony with the Earth, and hope for a bright future.
Touring extensively, Chad's performance style is unique and spontaneous – whether performing solo, with his full band, or anywhere in between, he guides his listeners through an interactive journey ranging from dancing celebration to mindful meditation to sing-along declarations.
Chad released his first full-length album "Show Us The Way Of The Heart" in 2014, and in 2015 his most recent release "This New Ancient Paradigm", featuring the single "Live Love".
Past festival appearances in Australia include Uplift Festival and Byron Spirit Festival, and in the US: Peace Village, San Francisco International Arts, Love As Revolution, Mystic Rising, and yoga accompaniment at Beloved Festival. Headline tour history includes East Coast Australia, New Zealand, West Coast and South West USA. Please check in for updated future tour schedules! http://chadwilkinsmusic.com/bio/ 
---
Beginners Bellydance Foundations Fall Course
Thursdays starting Oct 12 (last course of the year) 
6:45p
8 week course / $88 

Learn the fundamental bellydance movements, steps, turns and spins at a comfortable pace in a supportive environment. Taught by multi award winning bellydance artist and owner of Lotus Studio, Carrie Konyha
Fun | Fitness | Friends | Culture | Dance
$88 if you preregister before Oct 5th or $99 at the door
---
Psychic Development & Spiritual Awakening
weekend immersion with Carrie Konyha
Oct 20-22
Fri 4-8p
Sat 10a-12p, 1:30-4:30p
Sun 10a-1p
$425 preregistration only (registration deadline monday 3/13)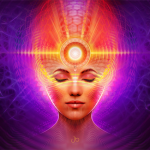 Your intuition is your own inner honing system that's always nudging you in the direction of your path of highest life fulfillment. Discover the significance and power of intuitive intelligence as you learn and practice techniques for accessing your own inner psychic. Learn to recognize how your intuition speaks to you as well as how to strengthen certainty and clarity around its messages for you. Activate energy awareness and practice techniques for 'reading' energy for others. This is a great intensive for those ready to live by their true inner guidance and for those who are called to align their psychic senses with their life purpose. 12 hrs of courses.
---
Kirtan with The Band of NOW
Friday Nov 17th
7-9p
$15-20 suggested donation

Bhakti Tribe Sedona & Lotus Studio presents "The Band of Now" for an evening of Kirtan.
Come co-create with us. And while your here relax and sing of beautiful things!
Join us for a sweet evening of singing divine names and prayers. Kirtan is a call and response style of singing based in the Bhakti yoga science. Stilling the mind, softening the heart, evoking joy, and dissolving seperateness are just some of the magical benefits of this ancient practice. And it's just a sweet time in community. No experience necessary. Come join the band! $15-20. No one turned away for lack of funds.
---
Tango
Sunday Nov 26th
2-5p
Community Tango dance party
Contact Bruce
earthwindstoneware@gmail.com
---
Healers Toolbox
weekend with Carrie Konyha
Jan 19-21, 2018
Fri 4-8p
Sat 10a-12p, 1:30-4:30p
Sun 10a-1p
 $425 preregistration only (registration deadline monday 5/8)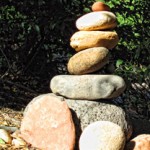 12 hours of courses that teach integrative healing arts practitioners holistic, psycho-spiritual healing tools and modalities that broaden the scope and depth of their private practice. Learn to guide others thru shamanic therapies for deep reconnection to themselves, coaching tools for transmuting self-sabotaging beliefs, discovering life purpose, creating vibrant health and lifestyles full of meaning, purpose and passion
---

Mastering your Psychic senses and the Art of Psychic Reading
weekend with Carrie Konyha
Feb 16-18, 2018
Fri 4-8p
Sat 10a-12p, 1:30-4:30p
Sun 10a-1p
 $425 preregistration only (registration deadline monday 5/22)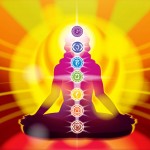 This is an advanced courses for psychics, light-workers and integrative healing arts practitioners who are already connected to their psychic senses and are ready to fine tune their psychic skills and master the art of psychic reading. (It's recommended to take the accessing yours psychic senses intensive as a preparatory course for this intensive. Taking all offered intensives previous to this one will give participants the most value).